100 jaar leven wordt heel gewoon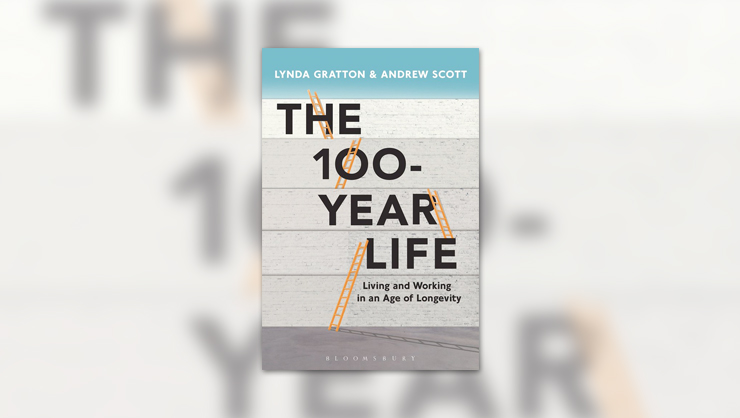 De helft van de kinderen die nu geboren wordt, bereikt zeker de 100 jaar. Ook wij zelf worden al weer beduidend ouder dan onze ouders. Maar wat doen we daar eigenlijk mee? Wat betekent het voor onze persoonlijke ontwikkeling, onze relaties, ons huwelijk, ons werk? Je staat er niet elke dag bij stil. Maar de consequenties zijn echt heel groot en uitdagend. Daarom graag je aandacht voor een aanbevelenswaardig boek, overigens voor mensen in alle levensfasen. Want het boek is niet voor niets genomineerd als een van de zes boeken op de shortlist van de 2016 Financial Times en McKinsey Business Boek van het jaar award.  
In The 100-Year Life – Living and Working in an Age of Longevity, published June 2nd 2016 , Lynda Gratton and Andrew Scott outline the challenges and intelligent choices that all of us, of any age, need to make in order to turn greater life expectancy into a gift and not a curse. This is not an issue for when we are old but an urgent and imminent one.
100-jaar leven biedt zoveel kansen
Uniquely drawing on the authors' expertise in economics, psychology and sociology. Gratton and Scott offer a broad-ranging analysis and a raft of solutions covering what to do with your finances, your education, your career and your relationships to succeed in creating a fulfilling 100-year life. The book provides insights into what individuals, politicians, firms and governments need to do and demonstrates that the 100-year life can be a wonderful one.
Introduction to the 100-Year Life from Hot Spots Movement on Vimeo.
Bron: www.100yearlife.com