'Life time long' jezelf blijven ontwikkelen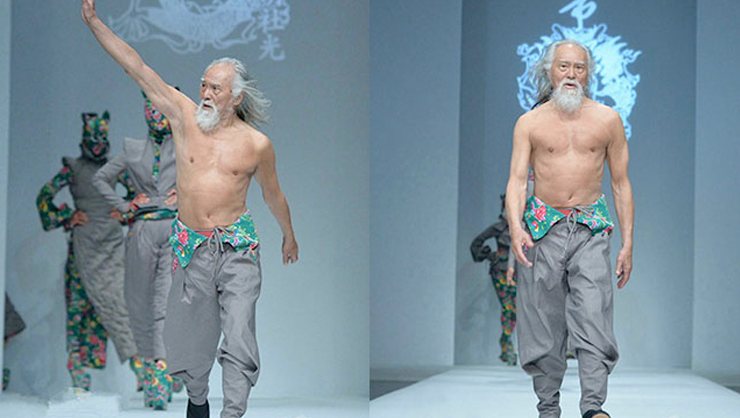 Wat een prachtig voorbeeld van 'life time long' jezelf blijven ontwikkelen. Hij acteerde al in speelfilms zoals 'The forbidden kingdom' en wordt nu ook wel 'the hottest grandpa' genoemd. In 2015 schitterde hij op 79-jarige leeftijd bijvoorbeeld in de China fashion week. Hij zag er toen veel beter uit, dan menig jonger model. Maar we bevelen deze webclip niet alleen aan voor het bewonderen van de looks van Deshun Wang.
"My name is Deshun Wang. Born and raised in Shenyang, China. Many people started noticing me after a catwalk show. Some people call me "The Hottest Grandpa". Some also said that I'm instant internet sensation. But you know what, to prepare for this day. I've been getting ready for 60 years. At 24, I was a theatrical actor. At 44, I started learning English. At 49, I created my own pantomime troupe."
Deshun Wang reminds us that there is much to be explored as we age.  "When you think it's too late, be careful you don't let that become your excuse for giving up.  No one can keep you from success except yourself."  Inspiring words to live by.
En nu we toch bezig zijn… kijk ook even naar DS3 by Iris Apfel
Wat vind je van de nieuwe Citroën DS3, designed by Iris Apfel?. Nog zo'n icoon die op haar 95ste niet alleen de auto styled, maar zelf ook een hoofdrol in de commercial speelt!
Mevrouw Apfel is een prachtig style icoon en een mature die nog altijd geen senior is geworden 😉